24 HOUR EMERGENCY TOWING, RECOVERY, AND ROAD SERVICE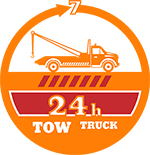 MENU
Commercial & Industrial Towing

Heavy Duty Towing

Friendly Fast Service
Wrecker Towing Service
WE WILL GET YOUR VEHICLE BACK ON THE ROAD FAST
Cowboy's D & C Wrecker Service offers fast and friendly 24 hour emergency towing and recovery assistance. With offices in George West, Kenedy, & Falfurrias Tx, Cowboy's D & C Wrecker Service can provide help with all cars, SUVs, vans, and trucks.
We are ready to help you with any of your heavy duty vehicle emergency needs.
Whether its engine failure, winch outs, auto accidents, or just a flat tire. Our tow truck operators are experienced in all forms of automotive assistance so you can rest assured that your vehicle is in good hands.
Emergency Roadside Assistance Includes
24 Hour Towing Recovery & Transport Services
QUICK, EFFICIENT, READY TO HELP
Cowboy's D & C Wrecker Service is there for you anyplace, anywhere, anytime. We provide safe, efficient service day or night with new models of wheel-lift, rollback wreckers and equipment. We pride ourselves on our fast, friendly assistance. We are ready to meet all your towing, impounding and road service needs.

RELIABLE ROADSIDE ASSISTANCE
In addition to towing and other services for passenger vehicles, we offer medium duty towing and commercial towing accounts, plus machinery and long distance transportation for all vehicles.
There when you need us on YOUR schedule
Rollback and wheel lift towing
Jumpstart and unlock services
Winch outs
Tire change services