Tow Trucks
THE MOST POWERFUL TRUCKS AVAILABLE READY TO ROLL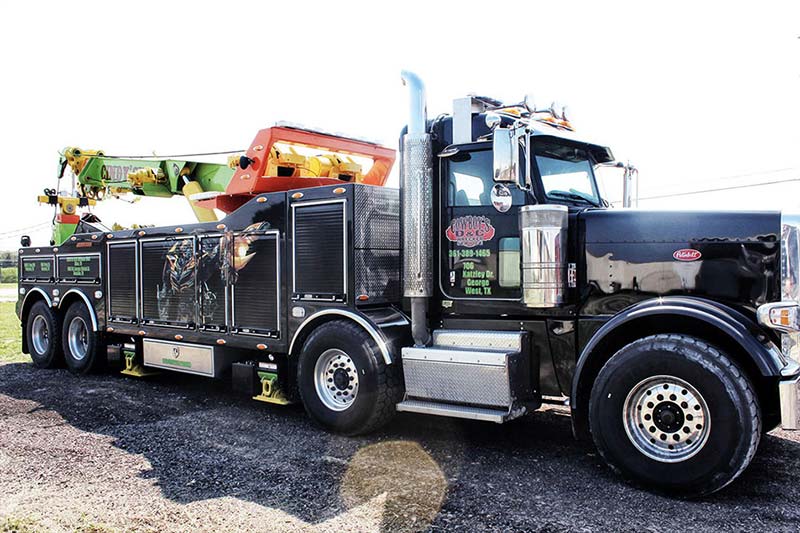 JerrDan 60-ton rotator
Cowboy's D & C Wrecker Service owns state-of-the-art trucks capable of dealing with any towing situation, no matter how big or small. Among our fleet is JerrDan's 60-ton rotator, which offers more lift and pull capacity than any other rotator.
From the literature:
The 60-ton rotator's many best-in-class capabilities help professional towers handle almost any extreme recovery, lift or pull:
The boom can lift 24,600 pounds while extended 43 feet at 50-degree elevation.
The boom can rotate 225 degrees while lifting 53,000 pounds while extended 24 feet at a 30-degree elevation. This is 7,000 pounds more than a typical steel coil, which rotators often move.
Side pull capacity exceeds 68,000 pounds, while remaining firmly anchored to the ground.
The tip load rating is 18,400 lbs.
Engineered for Exceptional Strength and Stability
JerrDan's 60-ton rotator features the widest stabilizer spread in the industry - a full 264 inches front and rear. The total footprint of the hydraulic stabilizers is 112 inches by 264 inches, providing excellent lifting capacities over the front, side and rear of the vehicle. The stabilizers provide 26 inches of ground penetration so the wrecker can be easily set up on sloped or uneven ground. Stabilizer pads are designed as spades that can dig into the ground for extra hold. The unique scissor-style design allows loads to be lifted closer to the ground and body when lifting over the outrigger's extended beams.
This new rotator is the only one to be constructed of the highest strength steel available, offering an exceptional weight-to-structural-performance factor. The frame structure includes a torque-box design that provides 44 million inch pounds resistance to bending moment (RBM).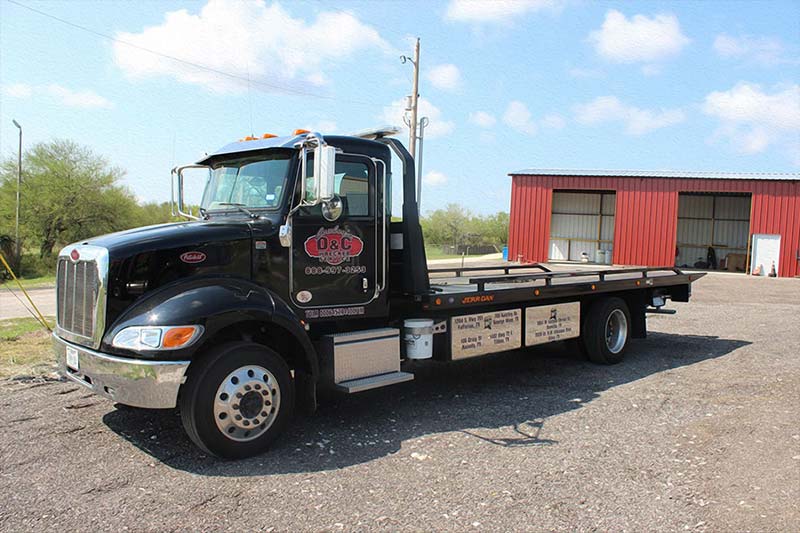 JERRDAN ROLLBACK
Cowboy's D & C Wrecker Service fleet includes a rollback to carry your vehicle from point-a to point-b. Strength, stability and rapid hydraulics help make sure you no time is wasted in loading your up and getting you back on the road.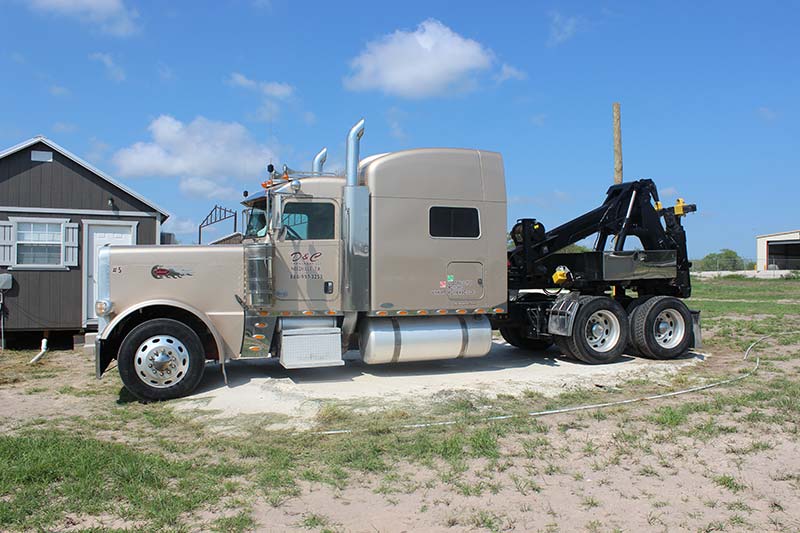 Tow Truck
Coming Soon!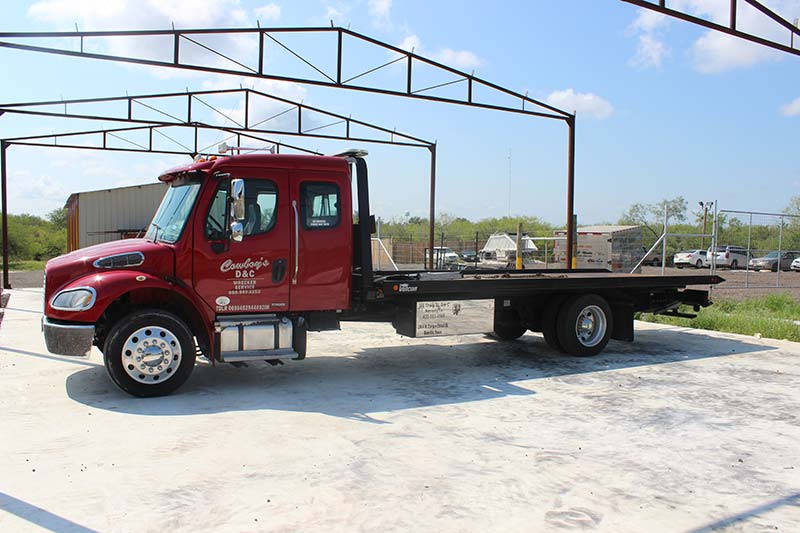 Flatbed Tow Truck
Coming Soon!