24 HOUR EMERGENCY TOWING, RECOVERY, AND ROAD SERVICE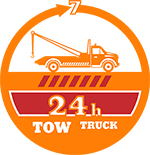 MENU
Large diesel Auto Mechanic
COMPREHENSIVE LARGE DIESEL ENGINE REPAIR AND MAINTENANCE
Diesel vehicles are exceptionally powerful, and they run differently than traditional gasoline-powered vehicles. Because diesel engines do not have electrical ignition parts such as plugs and wires, there are fewer components within the vehicle that need to be maintained. However, when diesel engines require maintenance, they should be taken to experienced diesel specialists such as the team at Cowboy's D & C Wrecker Service.
Not every auto shop can service diesel engines. Our expert team has extensive training in the field of diesel engines, allowing them to diagnose and fix problems other shops may not catch. The diesel experts at Cowboy's D & C Wrecker Service use the latest diagnostic tools to ensure your diesel engine is running as it should
Our mechanics provide comprehensive care for your truck, regardless of size. We offer a full line of diesel engine maintenance services. From fuel injector and turbo installations to complete engine rebuilds, we're set to perform major diesel engine repair work Whether you have a large diesel truck or a smaller diesel vehicle, Cowboy's D & C Wrecker Service is your one-stop source for complete diesel care.
Shocks
Starters
Drivelines
Alternators
Brake Systems
Clutches
Fuel Injection
Driveshafts
Radiators
Batteries
Electrical
Turbo Chargers
Manifolds
Glow Plugs
AND MORE
WE DO IT ALL